We've got some great new improvements to Speaking Email to show you.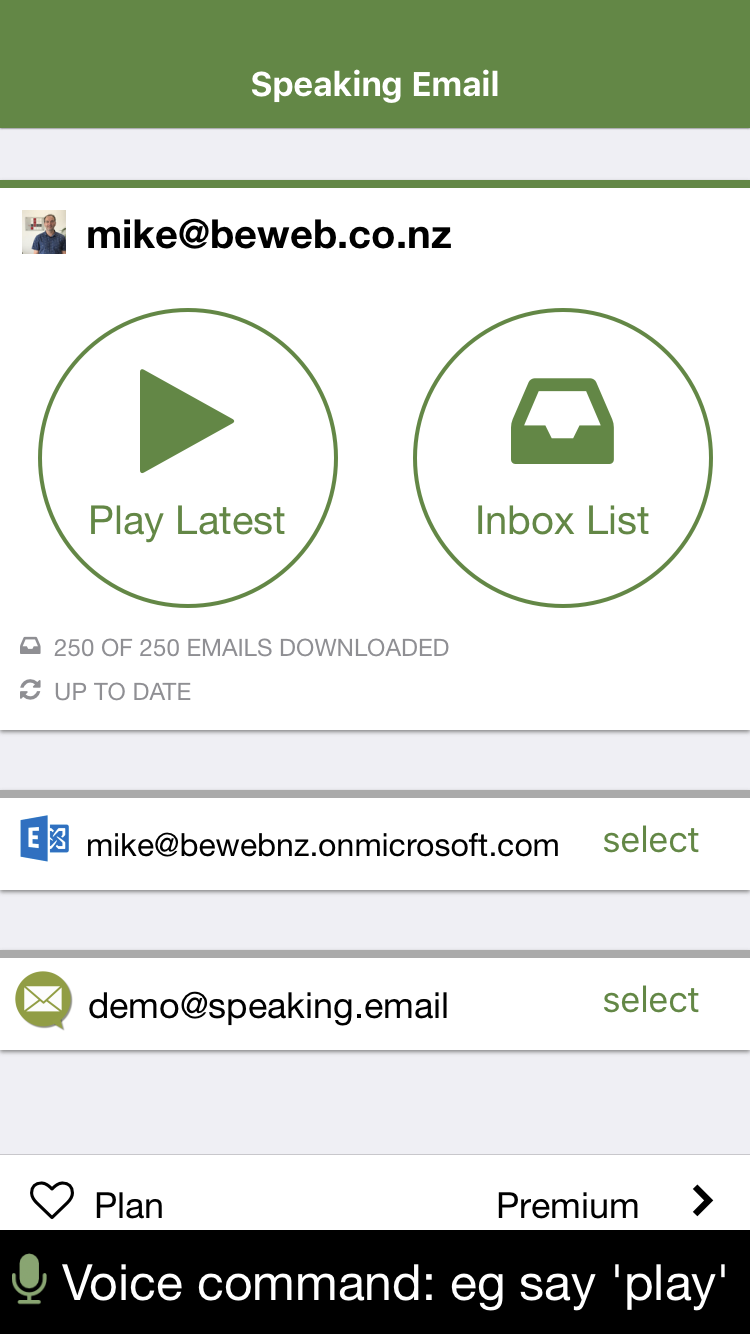 Voice commands on main menu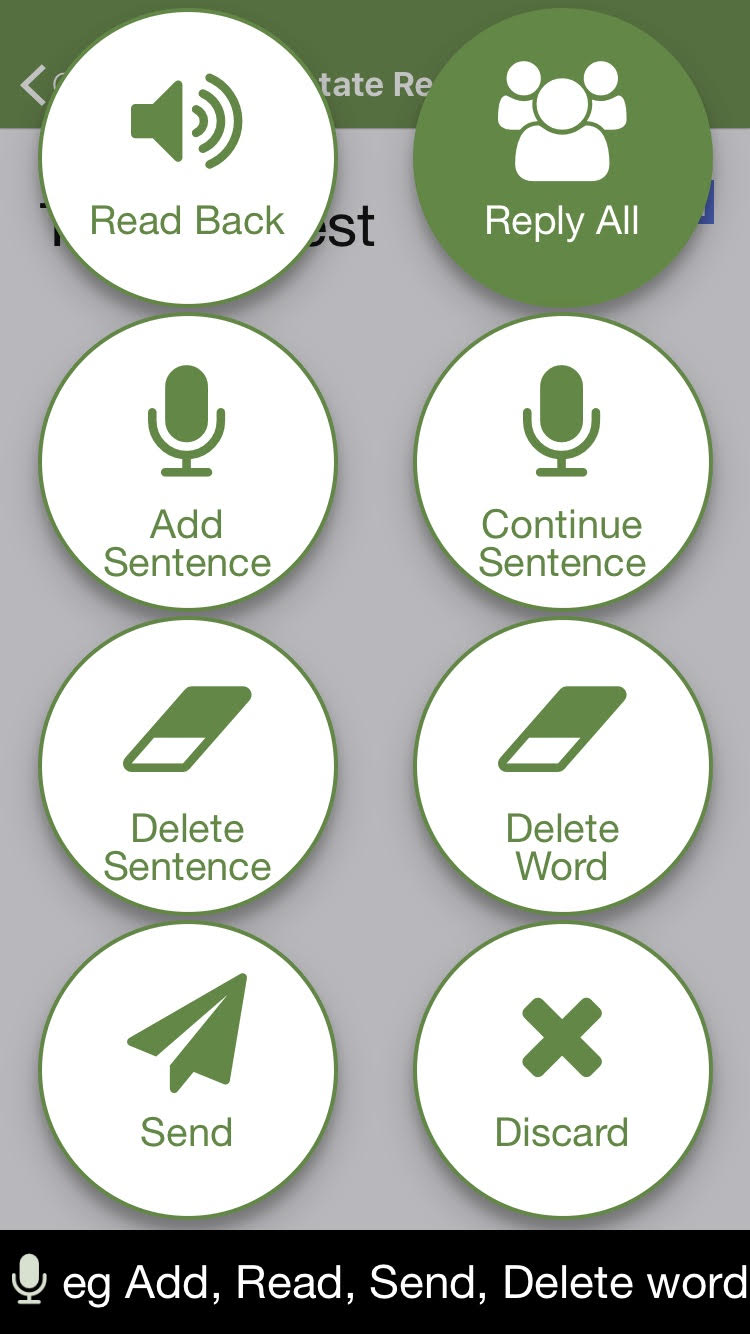 New buttons and voice commands when dictating a reply or forward. Tap the screen or wait 5 seconds to activate commands in dictation mode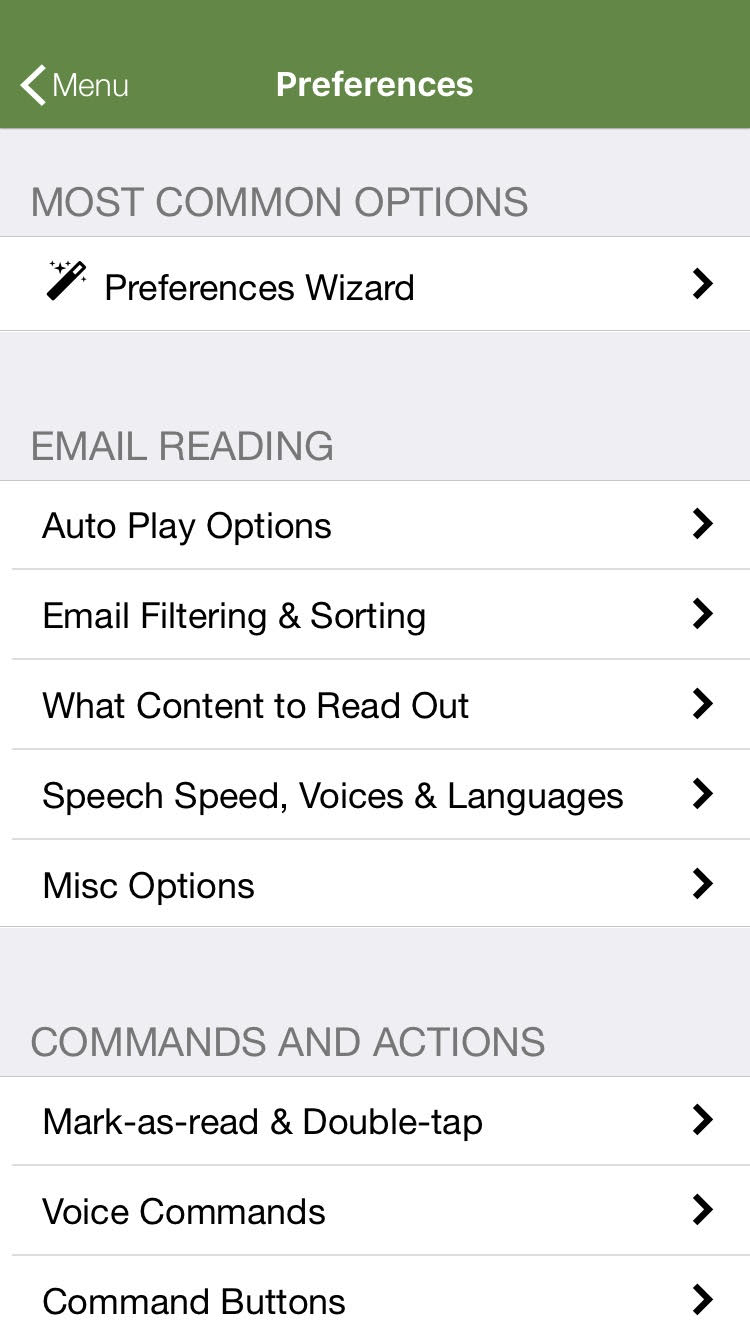 Improved preferences broken into sections, making it much easier to find common options such as double-tap action, sorting and filtering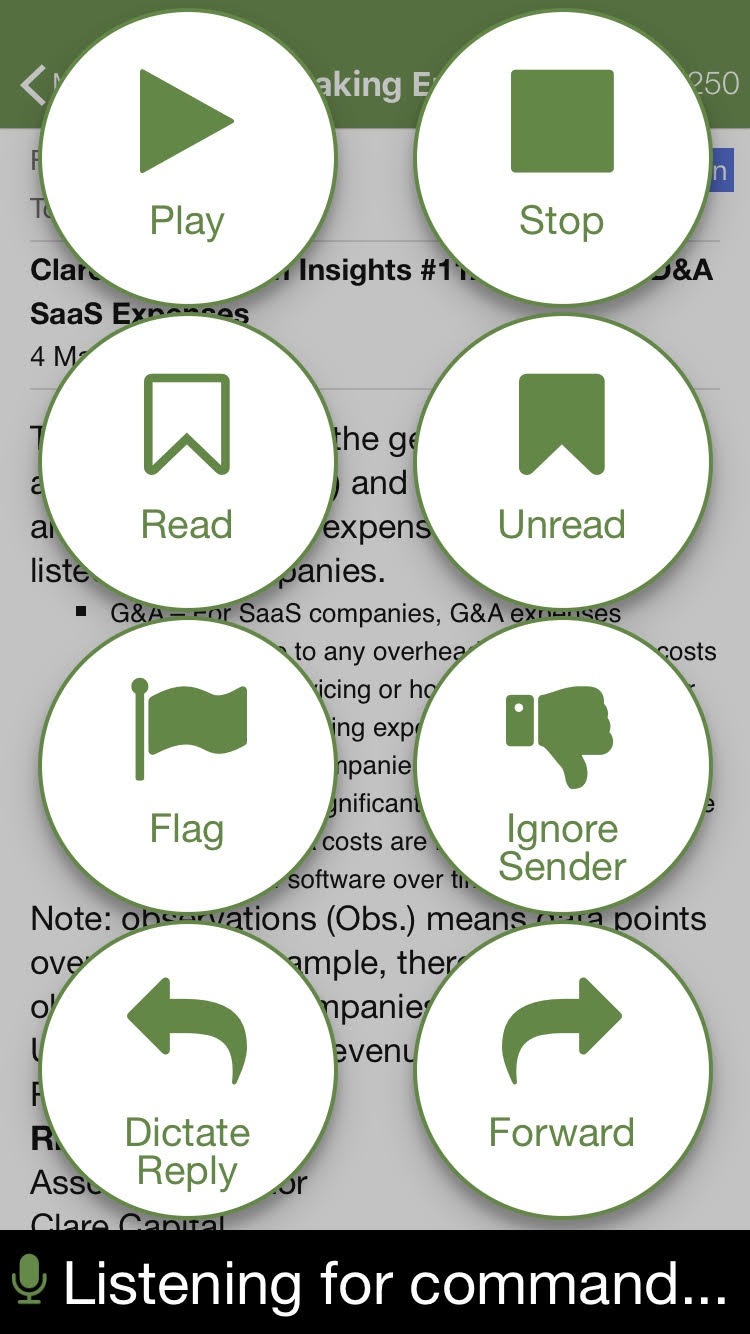 New 'mark-as-read' and 'unread' commands.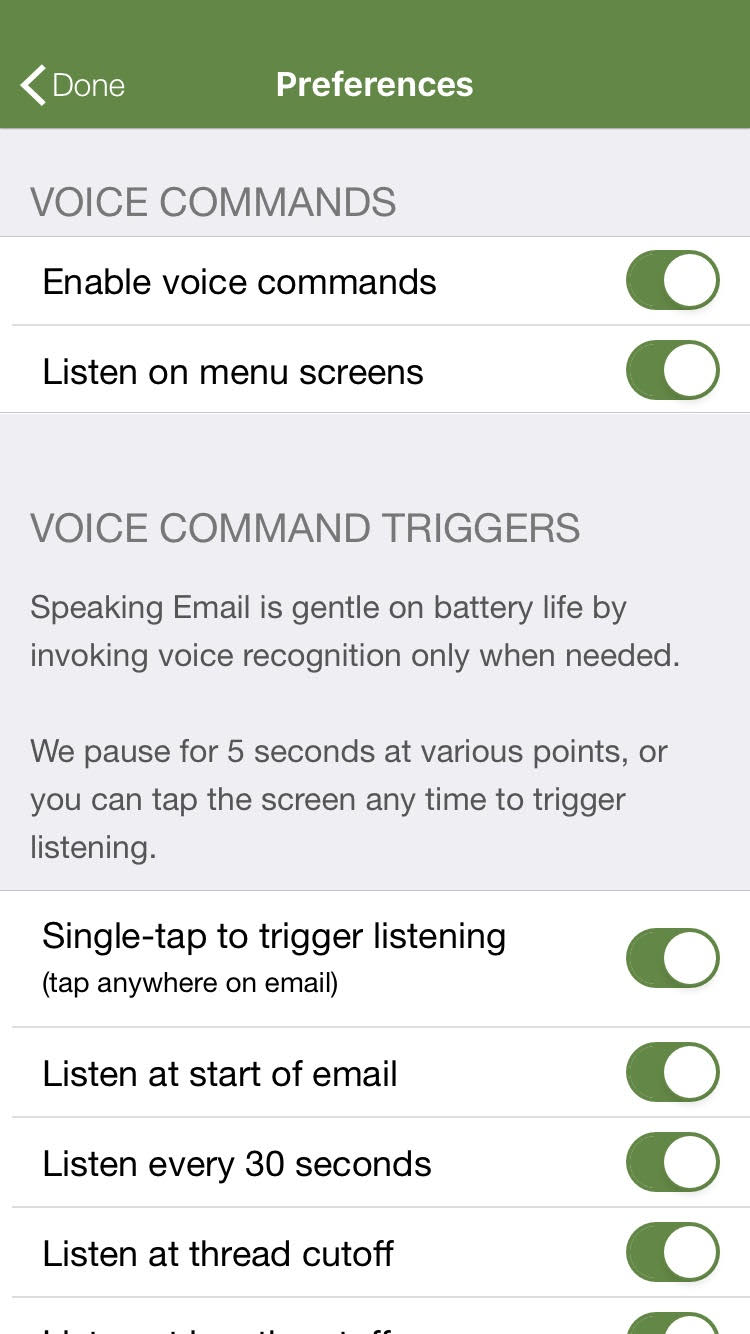 New settings to easily switch on or off voice commands, and define when 'listening' is triggered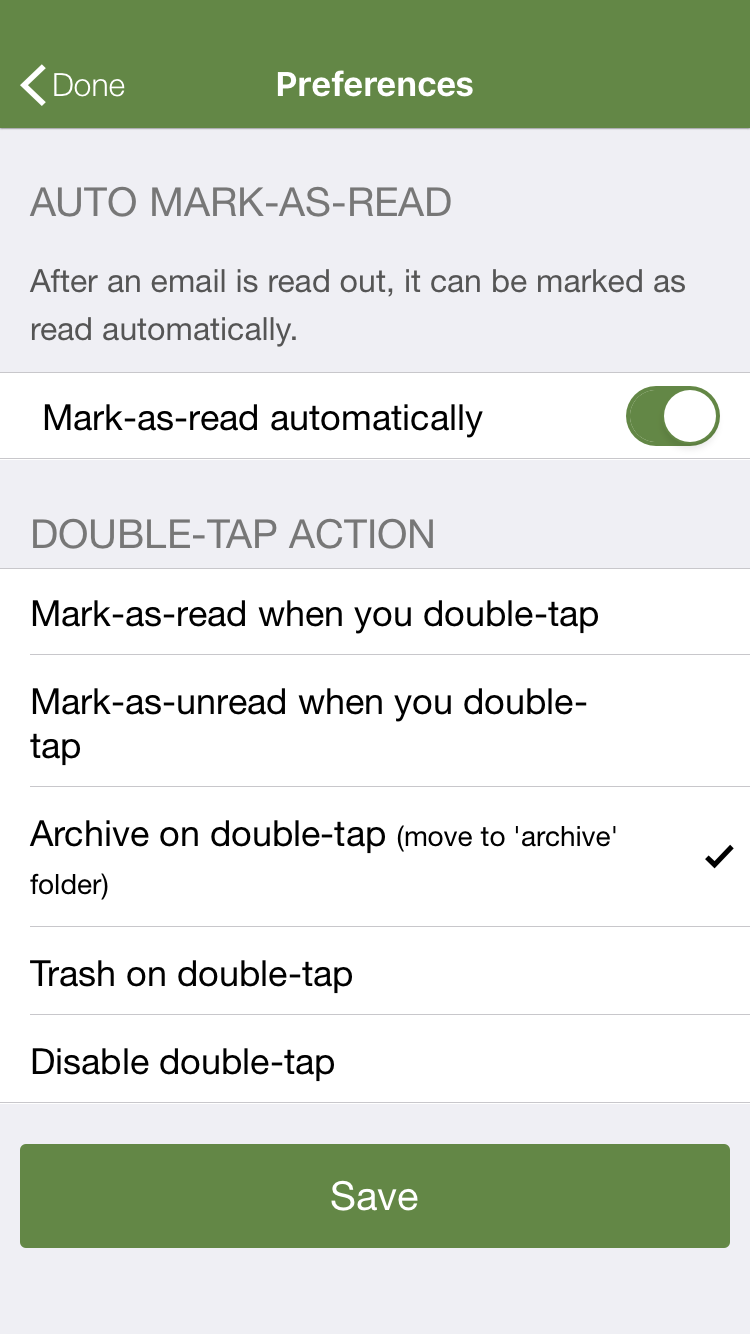 Mark as read automatically and double-tap options have been moved to the same screen, so it is easier to set up the right behaviour you want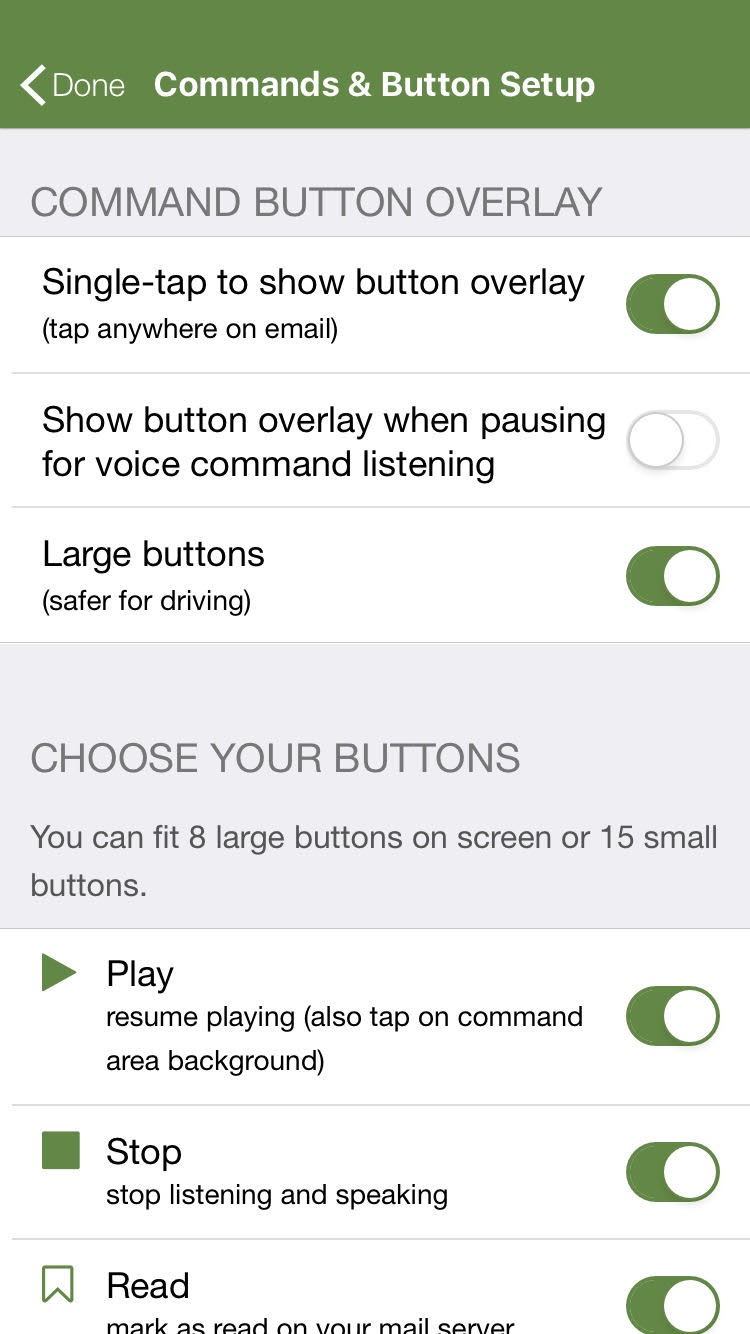 New setting to choose large or small buttons. We have set everyone to large buttons, which are safer for driving and easier to see for visually impaired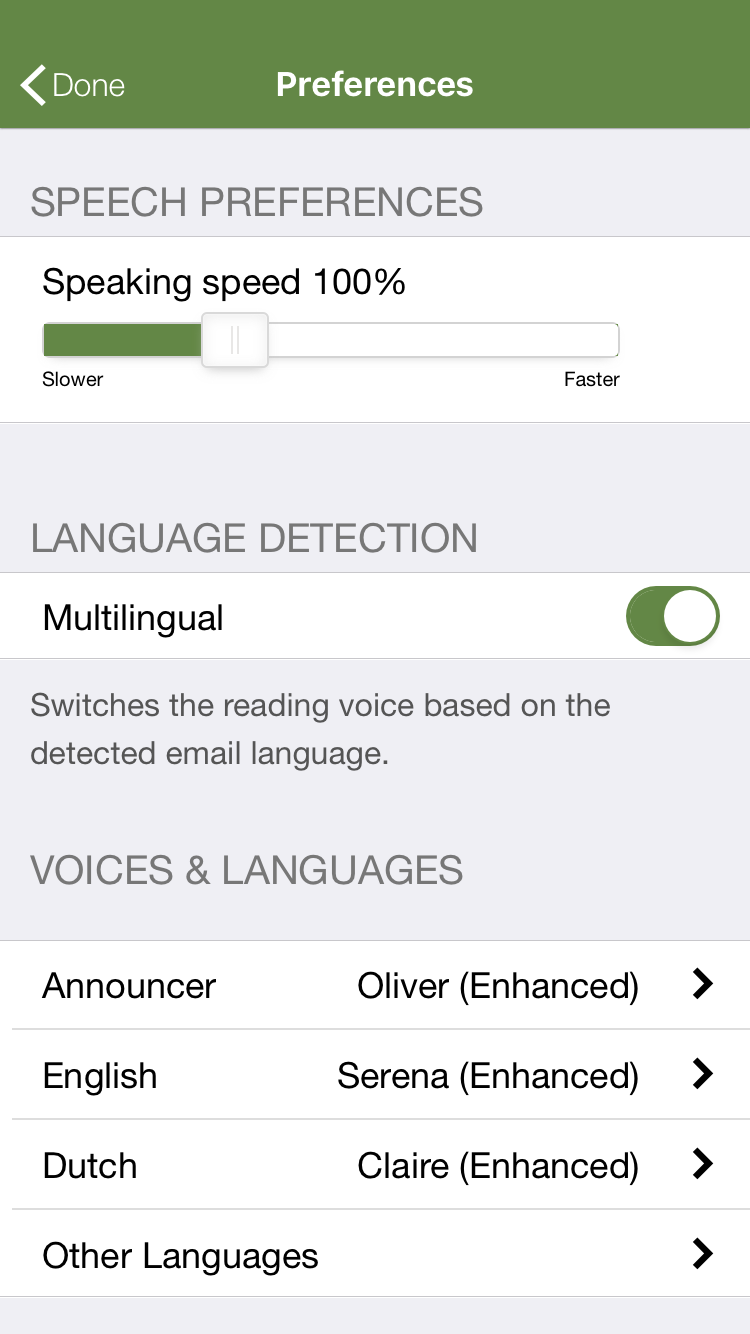 New built in language detection, no longer requires an external service meaning better privacy and performance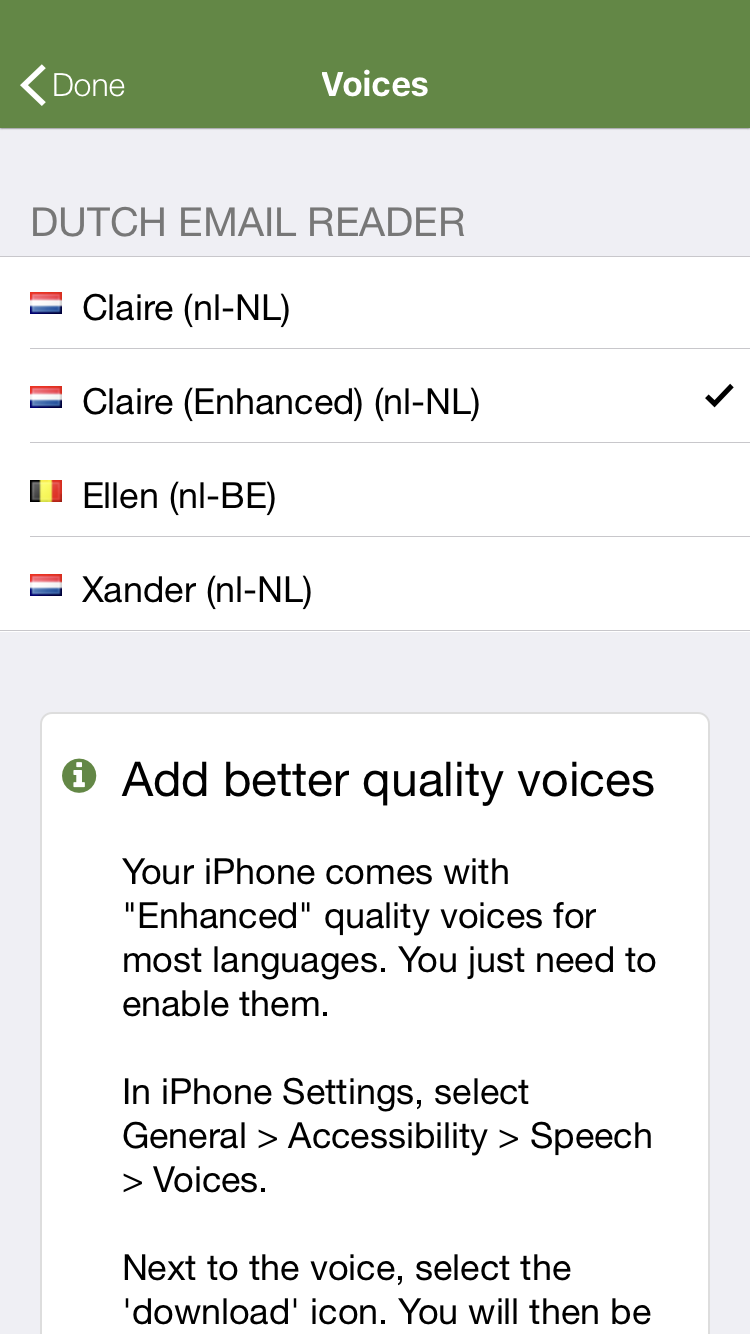 Language detection now run on each block in an email chain so when reading the full email it will switch languages with each reply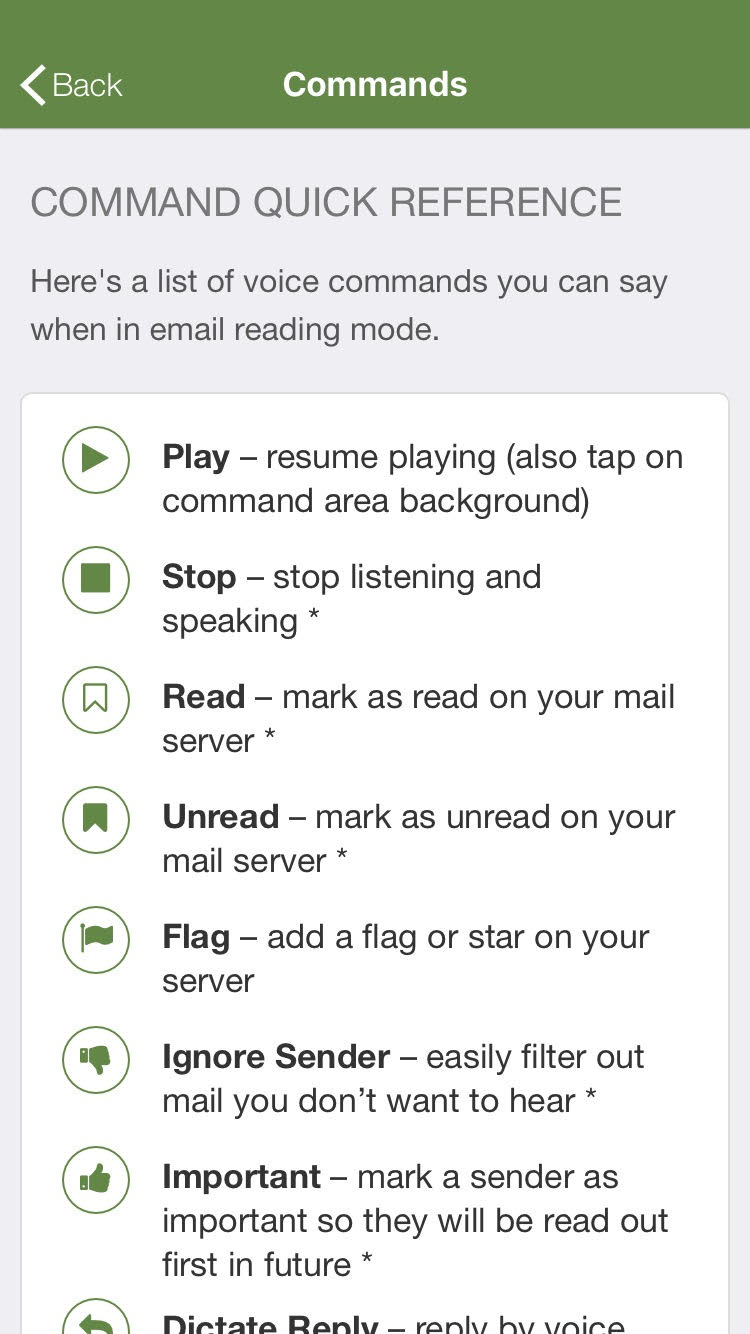 New support section includes a list of voice commands.
Plus more improvements:
Forwarding now includes attachments.
Subject lines no longer read out prefixes such as "re:" and "fw:"
Made it optional to include our humorous disclaimers about malapropisms and homonyms, and switched off by default.
Added new enterprise capabilities including licensing by IP address detection and sign in using company portal for Microsoft Intune users (talk to us about enterprise solutions)
And several bug fixes
If you like Speaking Email, please tell others about it - as you know, word of mouth is the most effective form of marketing.
Thanks for supporting Speaking Email.