Microsoft has approved Speaking Email as a Partner app!

We are excited to announce Speaking Email is now a certified app for running on Microsoft's Enterprise Mobility + Security platform.
We've been working with Microsoft to provide Office 365 users with secure access to their email in Speaking Email when they use Microsoft's mobile security.
Microsoft has a number of security options and ways of referring to its email systems, for example:
- outlook
- office 365
- exchange
- intune
- active sync
Don't worry, at Speaking Email we handle them all. If you had any trouble connecting in the past, now is the time to try again as we've added more connectivity options.
Check it out: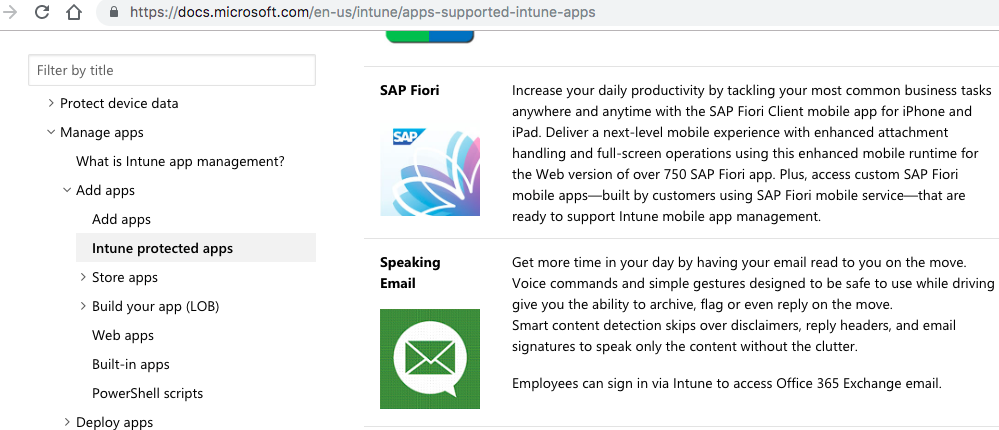 Let us know if your organisation might be interested in enterprise licensing. We can help out with a free trial and evaluation.
Find out more:
https://speaking.email/page/33/microsoft-intune-for-enterprise-mobility-security
https://speaking.email/page/32/enterprise-solutions
https://docs.microsoft.com/en-us/intune/apps-supported-intune-apps