Q: I have hundreds of emails in my inbox. Can I just get Gmail important priority emails?
A: Sure, we can set that up in Speaking Email.
We have an advanced Gmail filtering settings. This is under Preferences > account specific settings - your gmail account > Folders to read out.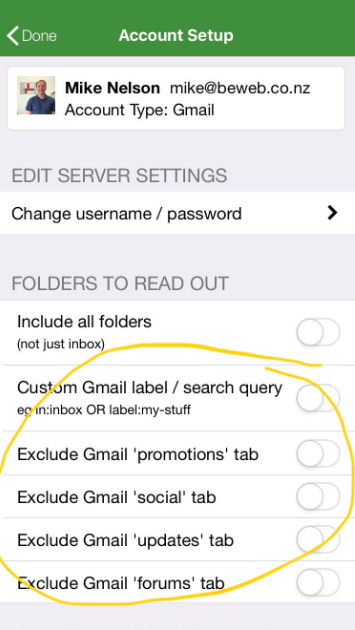 Here you can exclude all the inbox "tabs" that Gmail shows other than the primary inbox tab. This might be what you want to do.
We have a "custom gmail search query" which allows you to put any gmail search filter in as your filter.
Are you are wanting to see only emails that Gmail labels "important"? To do this enter the following as your advanced search query:
in:inbox AND is:important
Help is here
You can test your search query by searching it up in gmail for example:

FAQ bottom content goes here
Find out more