Q: What can I do if my account is disabled in for ActiveSync?
A: If Speaking Email says your account is disabled for ActiveSync, you will need to see your Exchange system administrator. 
If you are managing the mail server, you will need to look for the setting to enable ActiveSync either on an individual account or a wider group. The screenshot below shows where this setting is in Office 365.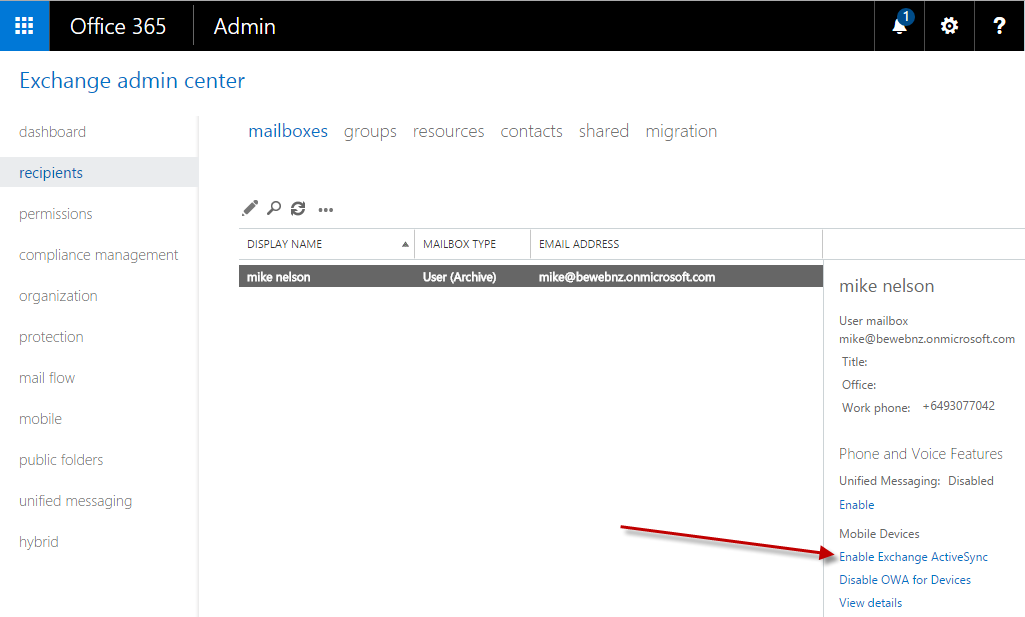 Or you can look in the Office Admin Center under Users:
If you have multi factor authentication (MFA) turned on, you will need to use a one time "app password" for Speaking Email - see these instructions from Microsoft.
FAQ bottom content goes here
Find out more