Q: How do I ask "next" email by voice command?
A:
Just tap anywhere on the email to bring up command buttons, which should show "listening" as below. Then say "next".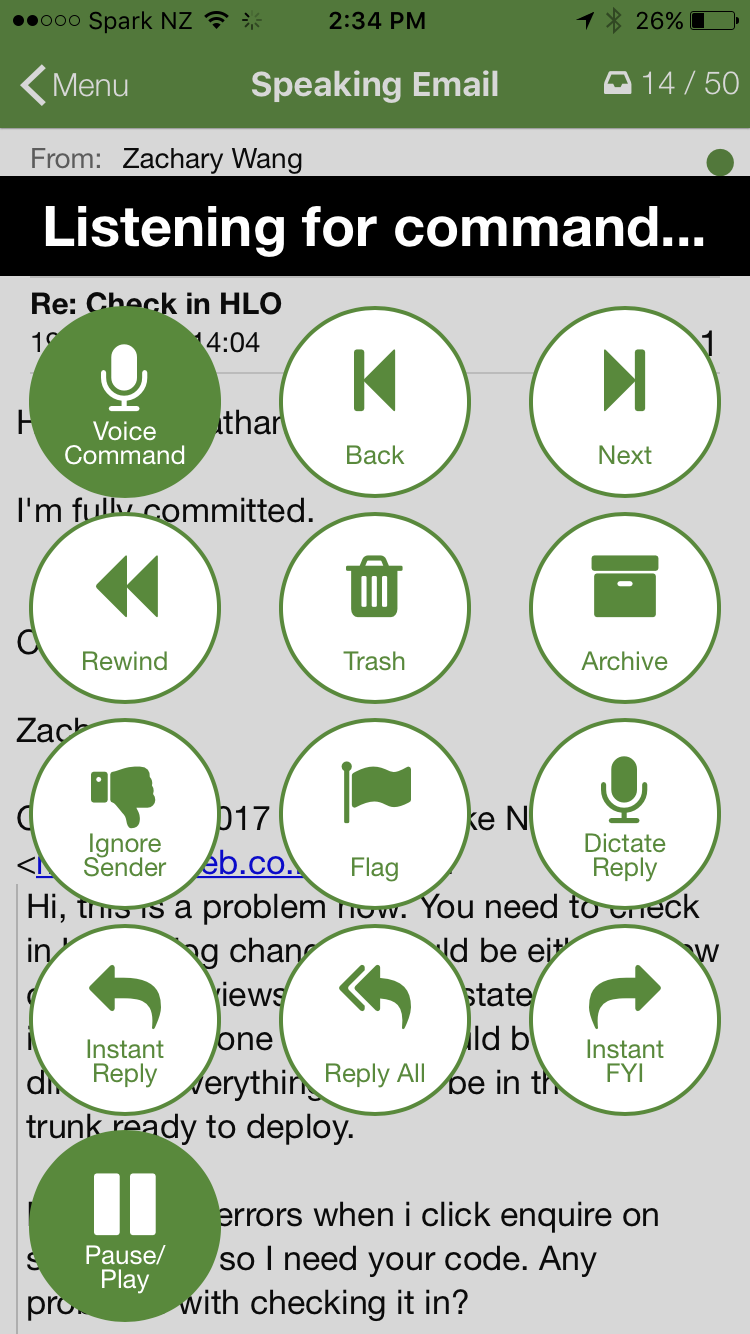 If it is not listening, tap listen button or change preferences to listen when buttons shown. There are also 2 other new options to listen for commands at start and end of email.
FAQ bottom content goes here
Find out more