Q: How to enable Microsoft Intune access to corporate mail?
A: Speaking Email has special features to enable support for Microsoft Intune (Enterprise Mobility + Security).
Depending on your Conditional Access (CA) policies you may need to have Azure tenant admins provide permission to access corporate email. In this case a Microsoft screen will appear saying "Need admin approval".
To do this, your Azure admin can either add the app in your Company Portal, or grant permission via consent links.
Click here to grant required permissions to Speaking Email.
The permissions it needs are:
- Intune MAM
- Exchange Online
- Sign in
You should be directed to sign in to the Azure portal under the correct user account and then see a prompt similar to the following.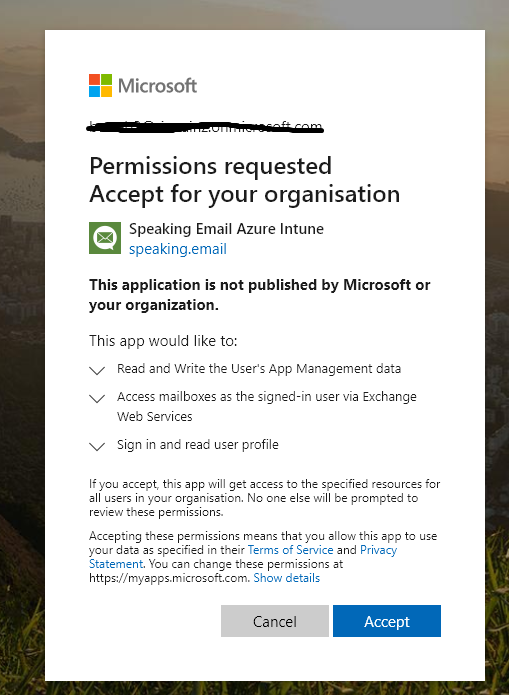 For more information about consenting app permissions, see this Microsoft article.
FAQ bottom content goes here
Find out more